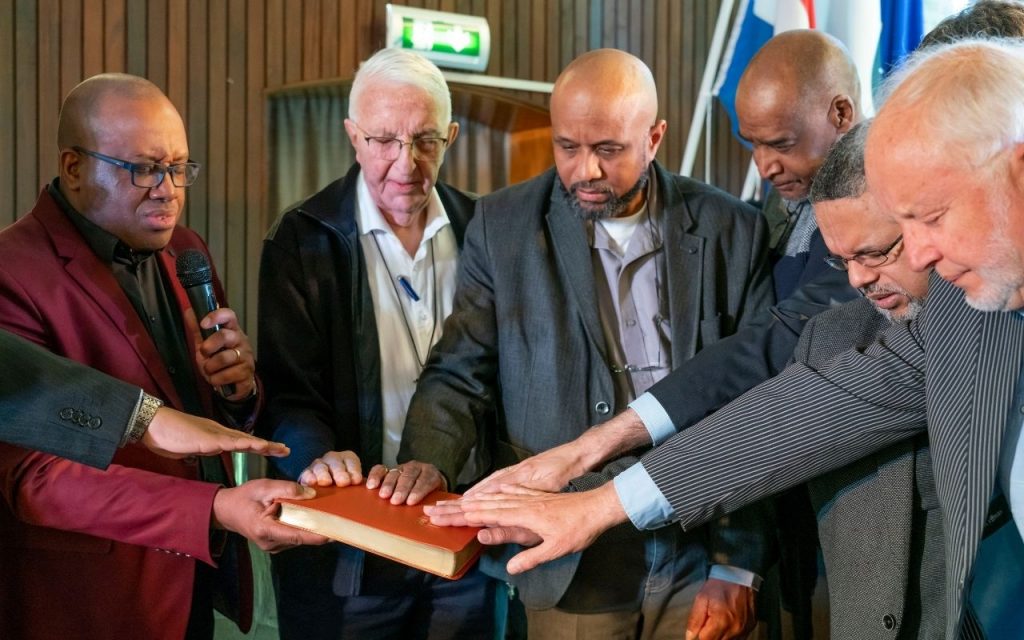 Worldwide
We also bring the Bible closer across the world. If people cannot read the Bible in the language of their heart, we will work on a translation in close cooperation with local translators. We also aim to make sure the Bible is accessible for people. So we provide free bibles or inexpensive editions, or we help make an audio version. And together with other Bible societies, we develop children's products, because we want every child to have the opportunity to get acquainted with the Bible. Because we believe the Bible should be for everyone.
The Bible Society for the Netherlands and Flanders is a member of the United Bible Societies (UBS). The international association represents the more then 150 national Bible societies working in more than 200 countries. Together, we are the largest organization in the world translating, publishing and spreading the Bible. We work on hundreds of Bible translations, which have the potential to reach four billion people. Locally, Bible societies work together with churches and international NGOs.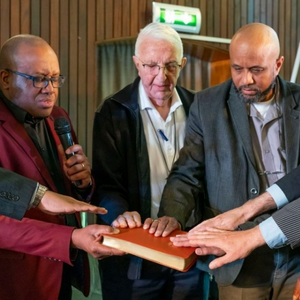 Examples of Projects
Globally, the Bible Society for the Netherlands and Flanders supports a range of translation projects, distribution projects and projects to augment Bible engagement.
An example of a translation project is the Bono Bible in Ghana. The Abron or Bono Bible Translation Project is intended to meet the scriptural needs of about 2 million Bono-speaking people. The Bono are one of the ethnic groups of the Akan in Ghana, West Africa. This project started in 2016 and is expected to be completed by 2030.
The Samenleesbijbel (Family Bible 100 steps)
The Family Bible we developed has now been translated into different languages like Spanish, Portuguese, Romanian, English, Arabic, Che Chewa and Chinese. These Bibles are distributed in countries like Honduras, Costa Rica, Lebanon, Iraq, Palestine, Malawi, Mozambique, Angola, Guinea Bissau, Cape Verde, Portugal, and de Dutch Antilles. This way, we bring hope to a variety of countries around the world.
In Honduras, families, and especially children, are vulnerable to criminal groups (gangs) seeking to recruit them into a life of crime. Churches came together with the Bible society to find a solution for these problems. They consider it urgent for the Word of God to be a resource and a source of inspiration for teaching and learning Christian values. The plan they came up with was to start weekly Bible reading sessions with families. Now, 10,000 copies of the 100 Steps Family Bible have been distributed in Honduras and about 15,000 volunteers and pastors from different churches are involved in the project.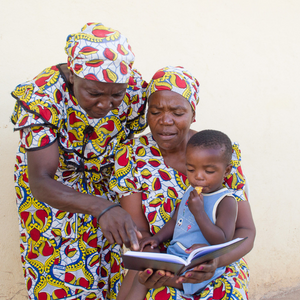 United Bible Societies
The United Bible Societies is a world-wide network of Bible Societies operating in over 240 countries and territories to make sure that everyone who wants to can access and engage with the Bible.
'There is so much in the Bible that feeds my soul. So many teachings, in the Bible we have everything. I especially like the Psalms. The NT in Umbundu brings great joy to me.'

Julia
4 billion
people served with Bible translations
1.5 billion
people still waiting for Bible translations
400
translation projects under way right now
Inspiring news