Migrant churches and international congregations are gaining prominence in the Christian community in the Netherlands and Flanders. The NBG also caters to these churches. So at Pentecost, the Family Bible, the English version of the "Samenleesbijbel", was presented to migrant pastor George Elroy, president of the The Hague Council of Churches. "This will help migrant churches wanting to get their members involved in the Bible."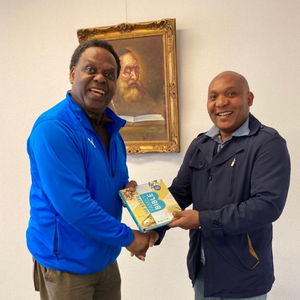 Those are the words of Samuel Epko, who was the one presenting the Family Bible. Epko (right on the photo) is the Bible Society for the Netherlands and Flanders' (NBG) Relationship Manager Migrant & International Churches. George Elroy is from Guyana and is a former diplomat. He is now a fulltime pastor at "Good News Ministries International", a multicultural church in The Hague. The The Hague Council of Churches initiates social projects in cooperation with the local authorities. The Council also helps migrant churches and international churches fully participate in Dutch society.
Reading Routes and Learning Styles
The 2015 Family Bible was developed by the NBG for families with children aged 7-12 years. It contains three "reading routes" at ascending levels of difficulty. Each "step" in a route is a Bible story. Those following such a route, read well-known and less well-known Bible stories and texts. Children's different learning styles, like reading, acquiring knowledge, experiencing something or singing, are taken into account.
International interest in this bible soon arose. The Family Bible was translated into ten languages, among others Spanish, French, English, Portuguese, Romanian, Arabic and Chinese. Of those editions, the NBG will spread approximately 120,000 copies this year.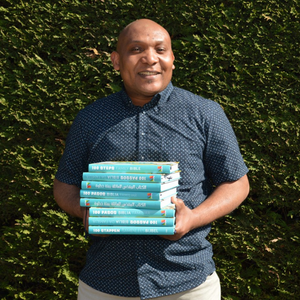 Was dit interessant of nuttig? Deel dit bericht met je netwerk!