Moses Alagbe, pastor of the Maranatha Community Transformation Center, opened the training with a passage from Deuteronomy 6 about impressing Gods commandments on our children, talking about these commandments while we sit and walk, while we sleep and get up.
'It is our dream that every child gets the opportunity to discover the Bible as a valuable source before the age of 15', said Anne-Mareike Schol-Wetter, head of Bible engagement, BSNF, and Lydia van der Meer, Head of Church Relations, in their presentation. It is BSNF's goal that the Bible is opened and that people experience the Bible as a relevant source for their lives. BSNF therefore translates and distributes the Bible and develops projects and products to help people engage with the Bible.
Child development and learning styles 
The training focused on the different ages and stages of development every child goes through. Reading the Bible with a 3-year-old is different from doing so with a 10-year-old. It is important to be aware of the specific needs and interests of every age. The training also introduced the different learning styles or ways of accessing stories (according to the theory of Howard Gardner): linguistic, logical-mathematical, musical, spatial, bodily/kinesthetic, interpersonal, intrapersonal and naturalistic. Furthermore, the meaning and significance of 'children's theology' was explained.
Children's theology and Bible Basics 
All BSNF's products for children are based on both child development theory and children's theology. Bible Basics – BSNF's Sunday School method – is one of the means of achieving the goal that every child has the opportunity to discover the Bible as a meaningful source for his or her life. Bible Basics was introduced during the training. Many of the participants made their free account on the English or the Dutch version of Bible Basics.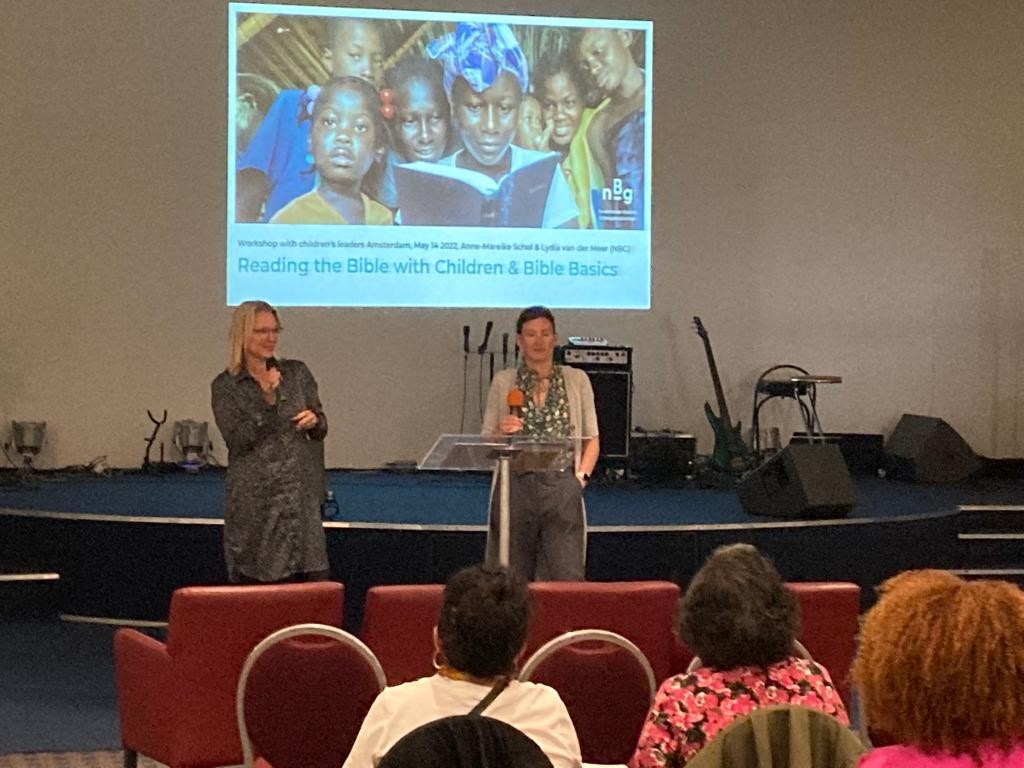 Was dit interessant of nuttig? Deel dit bericht met je netwerk!